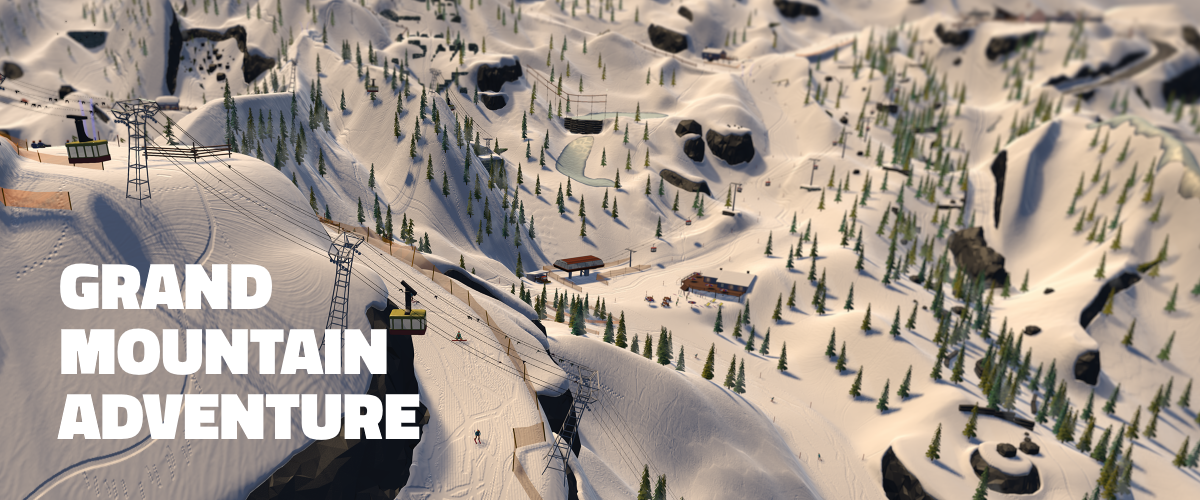 ---
Videos
Steam Trailer YouTube
Snowboard Premiere Trailer YouTube
---
Images
download all screenshots & photos as .zip (6MB)
---
Logo & Icon
---
Awards & Recognition
"Selected in Best 20 games you probably never heard of" Kotaku and Gizomodo, 16 January, 2020
"Selected 6th Best Android Game of 2019" Android Authority, 27 December, 2019
"Featured as Coming Soon in App Store US for 40 days" Apple, 10 December, 2019
"Selected to DeamHack Indie Playground Showcase" DreamHack Winter, Jönköping, 29 Nov, 2019
"Selected 3rd Best Android Sport Game" Android Authority, 30 September, 2019
"Indie Prize Finalist" Casual Connect Europe 2019, London, 28 May, 2019
"Nominated in the 15th IMGA" GDC San Fransisco, 19 February, 2019
"Selected Best Android Games of 2018" Android Police, 31 December, 2018
"Top 3 in the Big Indie Awards 2018" G-Star, Busan, 20 October, 2018
---
---
Selected Articles
---
Request Press Copy
Please fill in your e-mail address below to complete a distribute() request and we'll get back to you as soon as a press copy is available for you.

---
Additional Links
Interview with 80th Level
A long interview about the development of Grand Mountain Adventure is available here https:.
Interview with Swedish Skiing magazine Freeride.se
The interview is available here (in Swedish) https:.
Interview with Download Astro
A shorter interview after being selected App Of The Day is available here https:.
---
About Toppluva
Boilerplate
Toppluva is a Swedish game studio run by three snowboarding brothers: Viktor, Sebastian and Alexander. Their first game is Grand Mountain Adventure, an open world skiing game for iOS, Android and soon Steam
More information
More information on Toppluva, our logo & relevant media are available here.
---
---
presskit() by Rami Ismail (Vlambeer) - also thanks to these fine folks